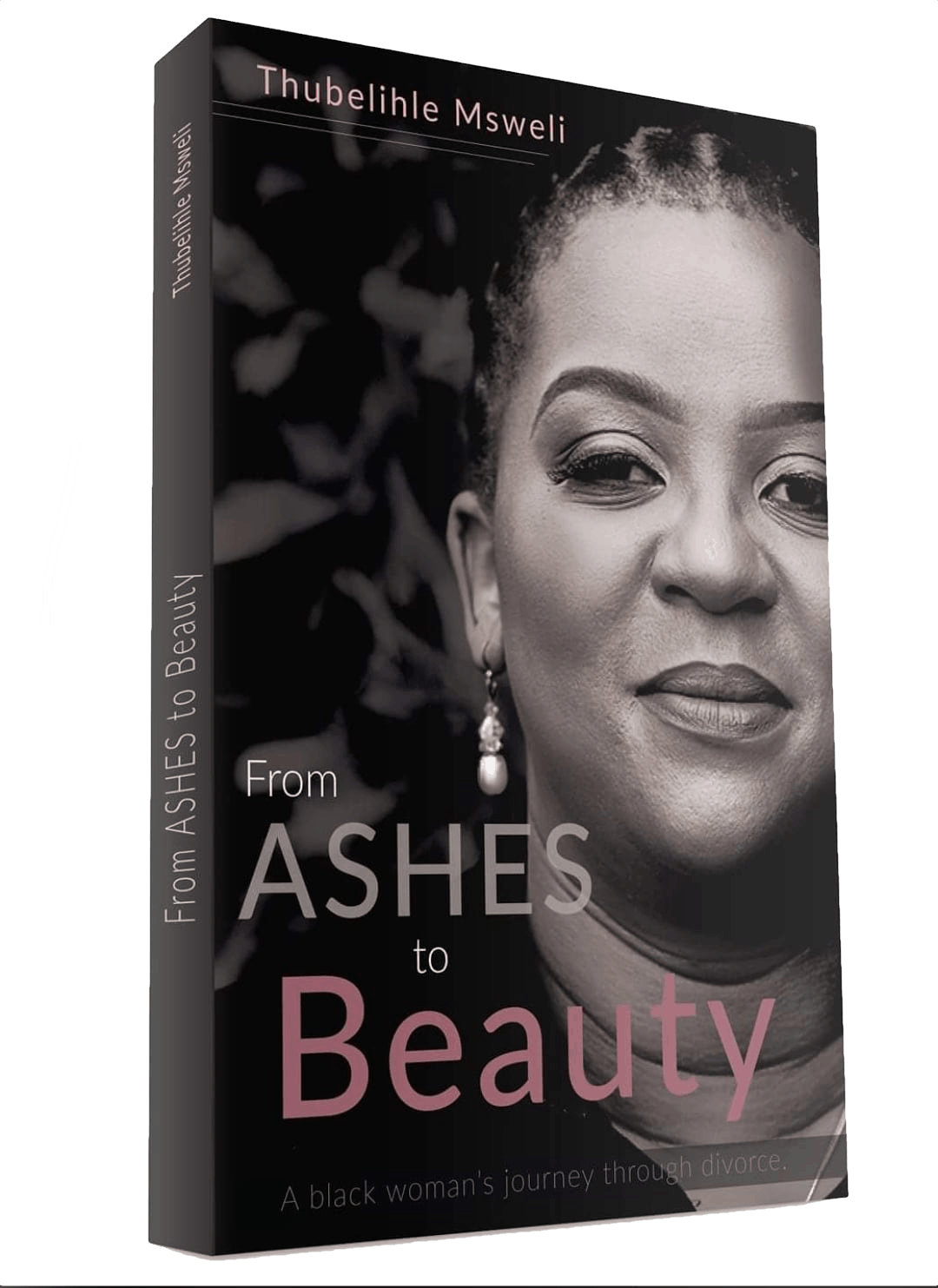 Why you should buy this book?
---
From Ashes to Beauty is a book for all women of colour, who come from conservative cultures, religion and families. Women, some of whom may have even been sold into marriage, against their will. This is a book for every woman and man with a daughter, a sister, a relative or a friend struggling with abuse in marriage. It is also for every man who aspires to change and challenge cultural norms that perpetuate the abuse of women. It is meant to educate and equip everyone with the awareness of things that make us enter these abusive marriages and those that keep us there, most of all, the knowledge on how to get out.
What you will find inside the book
From Ashes to Beauty is not just a riveting story, it offers insight on how women enter and get trapped in the vicious cycle of abusive relationships, even leading to marriage. Coupled with the author's own experience, this book also gives the reader a step-by-step guide on how to exit an abusive marriage and how to start over.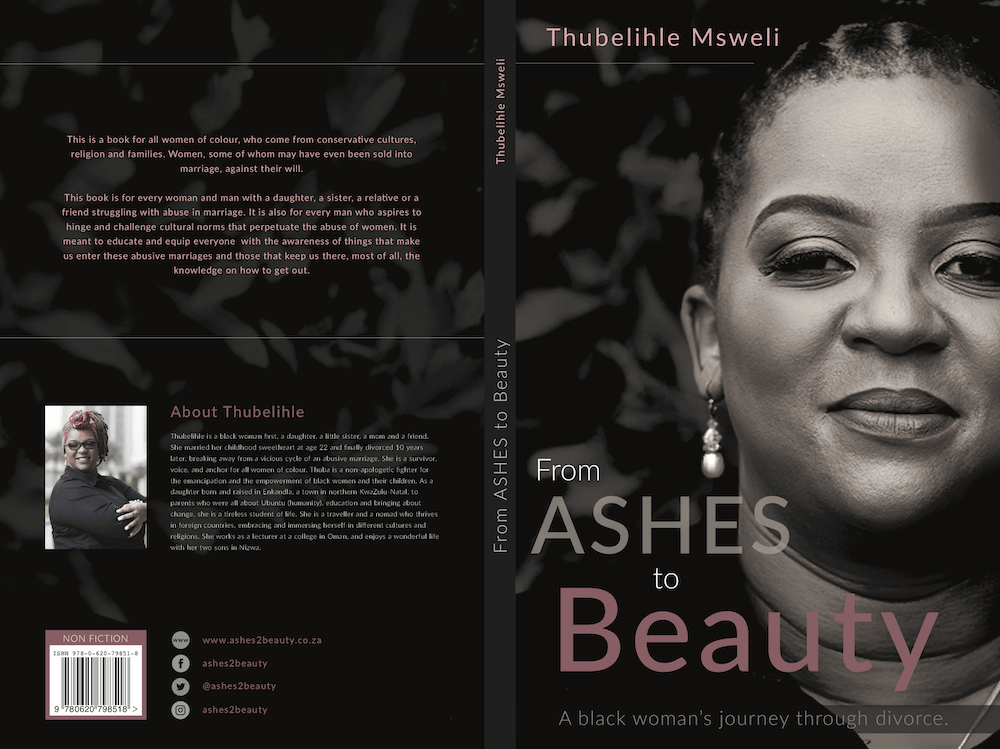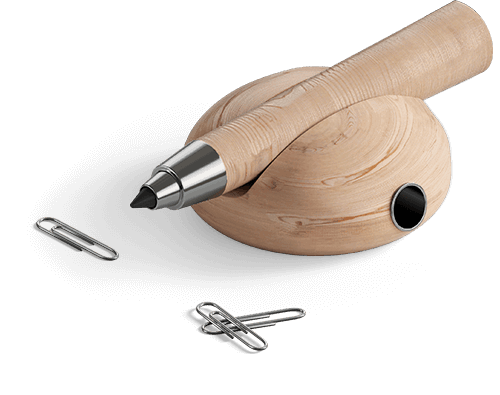 Chapters
---
From Ashes to Beauty has 15 easy to read chapters. Once you start reading the book, you'll find it hard to put it down.
Pages
---
The book has 157 pages packed with a captivating story that will educate and equip you on how to deal and escape from an abusive partner.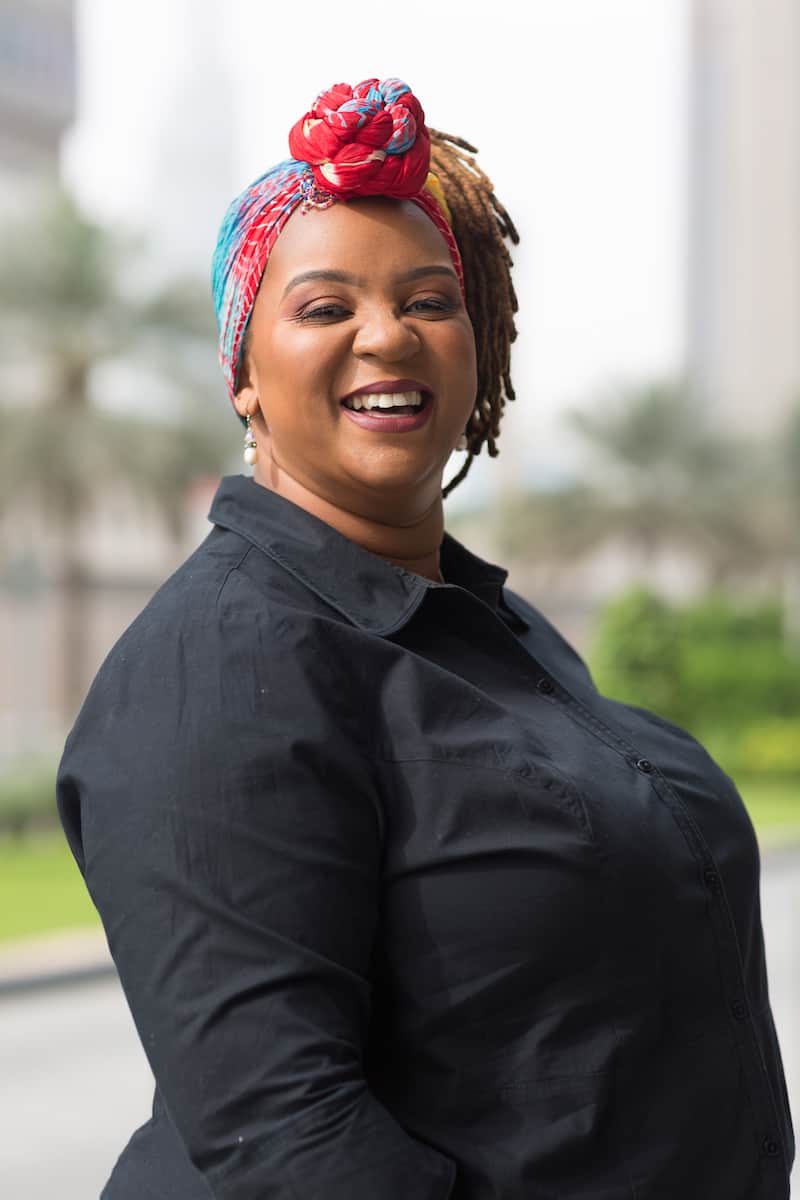 About the Author
---
Thubelihle is a black woman first, a daughter, a little sister, a mom and a friend. Married at age 22 and finally divorced 10 years later, breaking away from a vicious cycle of an abusive marriage. She is a survivor, voice, and anchor for all women of colour. Thuba is a non-apologetic fighter for the emancipation and the empowerment of black women and the black children.
---
Hailing from a village in Nkandla, Northern KwaZulu Natal, to parents who were all about Ubuntu, education and bringing about change, she is a tireless student of life. A teacher by profession and by devotion, she holds a Bachelor of Pedagogies in Primary Education from the former University of Durban-Westville, now known as University of KwaZulu-Natal, Westville Campus. Her love for teaching and travelling propelled her to obtain a TEFL Certificate, which enables her to teach English in foreign lands. Before leaving South Africa, she also graduated, with a Distinction from Damelin College with a Certificate in Elementary Public Relations.
She is a traveller and a nomad who thrives in foreign countries, embracing and immersing herself in different cultures and religions, moving from one country to another. Her first choice in assignments is always small towns and villages where she gets to mingle with the locals and experience authentic and uncontaminated cultures. She has lived in South Korea, Saudi Arabia and Oman where she currently resides and works as an English Lecturer.
To many, she is known as a mother, a sister and a friend. To others, she is a lecturer, coach and an advocate for women of colour and issues affecting them. Thubelihle is a force to be reckoned with and a fearless fighter where women and children's rights are concerned.
---
Contact Us Today:
Want to get in touch with us? Use our contact details below. Alternatively, fill the form on your right and we will get back to you in the next 24 hours.
[contact-form-7 id="93" title="Contact form 1"]